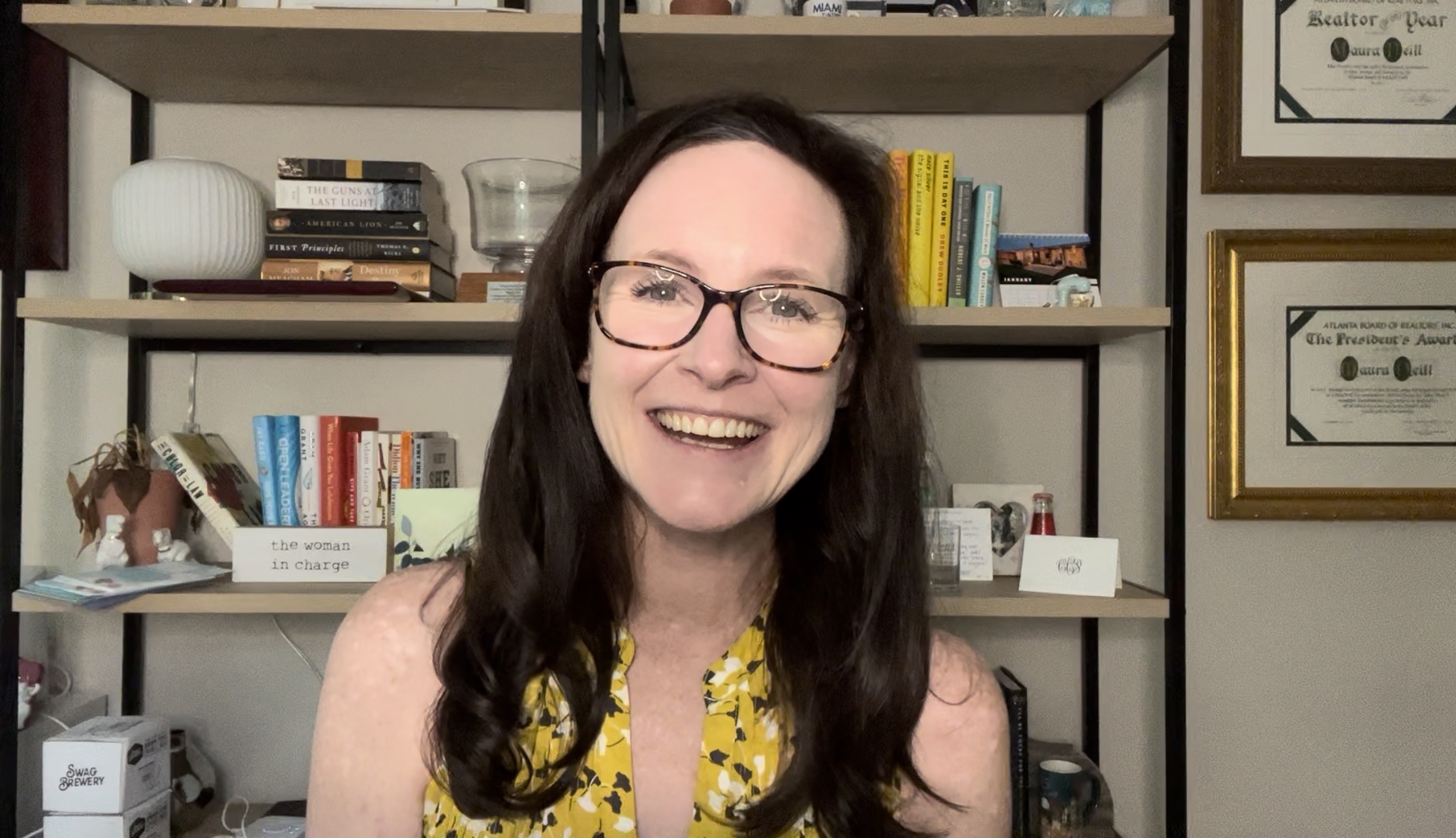 If you bought a house in, say, the last 5 years, chances are you have a lower interest rate that today's current rate, especially given the rise in interest rates last week. If you happened to put less than 20% down, that means you are paying monthly PMI, in addition to your regular mortgage payment.
Perhaps you were planning to refinance once your home appreciated to get rid of your monthly PMI (Private Mortgage Insurance) payment. Or perhaps you bought a home without selling your current home, in order to be able to win a "bidding war" on a house and not include a home sale contingency. Either way, here are two options that
might
work for you!
The video above
outlines TWO scenarios in which you may be able to REMOVE PMI without refinancing! (NOTE: this is HUGE!) And if you don't want to watch the video but prefer to read all about it, please click the link below!
SCENARIO ONE:
You already owned a home, and you wanted to be able to enter a competitive offer on a home without that purchase being contingent on your selling your current home. It's possible that you may not have had the assets on hand to be able to put 20% down on a conventional home loan to be able to avoid paying PMI, but you accepted financing terms with a lower downpayment (i.e., 5%, 10% or 15%) in order to be able to make the purchase work. But now you have that pesky PMI to pay every month, in addition to your mortgage's PITI (principal, interest, taxes, and insurance). Can you remove that PMI?
The answer is: very possibly. If you ended up selling your previous home once you bought your new one, then you likely have that chunk of home equity (your proceeds from the sale) sitting in an account. You may be able to use those funds to recast your current mortgage on the new house. Recasting is essentially injecting capital into your mortgage in order to essentially add to the downpayment or add to the LTV (loan to value) ratio. You can deposit a portion of your previous home's proceeds into your mortgage, bring the LTV to 80%, which essentially acts as if you had put the requisite 20% down, and then your mortgage holder will remove that monthly PMI payment.
SCENARIO TWO:
You bought a home and put less than 20% down, leading of course to a monthly PMI payment tacked onto your mortgage. But in the time since your home purchase, you have noticed home prices around you skyrocketing! As one of our clients saw: the home across the street from hers sold for more than $100,000 more than her home less than a year later, and the more recent sale was essentially the same house, but without a basement! We can safely assume her home has increased in value!
If you think that your home has drastically increased in value -- especially if you have done a major renovation, such as a kitchen or bathroom remodel -- you may be able to petition your loan servicer to remove your PMI. Typically, there is a 2-year waiting period, but given the market conditions over the last 18 to 24 months, you may be able to do it sooner than two years after your purchase! This will likely involve an appraisal to determine the value, so you will want to make a list of any and all improvements you have made (i.e., those renovations, new roof, finishing the basement, etc.), as well as provide comparable sales, which I am happy to help you with!
The beauty of both of these options is this: you get to keep your interest rate. Most people believe they need to refinance in order to improve their current mortgage, but refinancing now would mean giving up your excellent mortgage rate. It's entirely possible, under both of these scenarios, for you to keep your original (low) mortgage rate but be able to remove PMI.
How Do You Do It?
You need to call your mortgage loan servicer -- this is the company to which you make your mortgage payments. (It might be the same company you used to obtain the mortgage, but your loan may have been sold to a new servicer, so consult your most recent mortgage statement!) Ask them if they recast loans (if you are scenario one) or if they will allow for you to request/petition for your PMI to be removed due to a drastic increase in value.
You can call me anytime to assist, if you have any questions and especially if you are scenario two, as we will likely need to provide comparable sales to show the appreciation in your neighborhood/area.
Please reach out today -- call me at 404.919.5565 or email me at Maura(at)BuySellLiveAtlanta(dot)com!