There's so much to think about and deal with when selling an inherited property -- click here to read more about the things you need to consider when hiring a REALTOR® to help you through the process.
Not long ago, a REALTOR® friend texted me, asking if a particular part of the city was in my market area, an area that I regularly serve. I told her, "Yes!" -- I sensed a referral coming!
Referrals in the real estate industry are a big deal. They show that another REALTOR® trusts your ability, your knowledge, your experience, your integrity, and is in turn, recommending you to a client, friend, or family member. We, like most REALTORS®, take referrals seriously, not just for the enormous amount of trust they show but also because a referred client is more likely to work with the person they're referred to (a transfer of trust, if you will) than a potential client who may find you in an internet search.
A referral it was. To another agent, who had a client in Texas whose aunt had recently died. She lived in a "sweet, little cottage" in Atlanta, for which she paid $39,900 in 1988. She'd lived there ever since. She never had children, so it was just her in her little house...
And her dolls.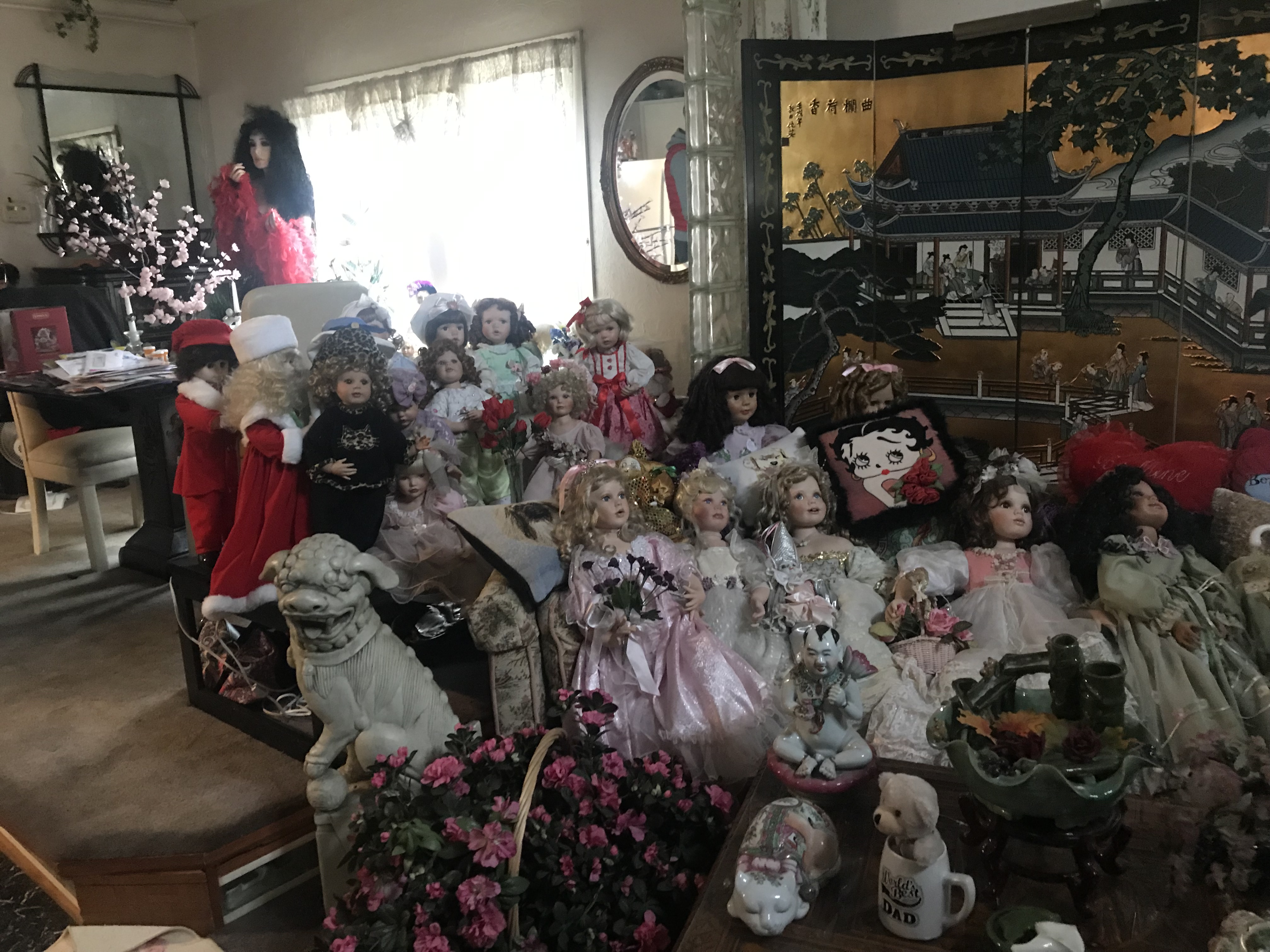 They Were More Than Just Dolls
Before you judge, keep this in mind: she was a collector. She loved those dolls, and as we were told by her neighbor, "She never had children of her own, and these dolls were more than her prized possessions -- they were like her children." We could tell how much she loved them from the moment we stepped into the house; they took up nearly every available inch of real estate in that home. However, her nephew who inherited the house had no interest in his aunt's loves, her dolls -- over 300 of them (at that point, I just stopped counting). Her collection could have been anything: Pottery. Coca-Cola memorabilia. Comic books. The dolls were her passion, and when she died, her nephew inherited her home. And everything in it.
The homeowner -- let's call her Ms. J. -- was in her 90s when she died, and the home showed signs of considerable deferred maintenance and a need of updating for today's buyers, but we knew that some really savvy buyers or one of Atlanta's many investors would see real value in the house, a one-bedroom, one-bathroom shotgun house, sitting on a prime double lot in Atlanta's hot Cabbagetown neighborhood. Ms. J. even had a shed in fairly good repair, a garden, and driveway, where a huge majority of the homes only have street parking. There was value in this house.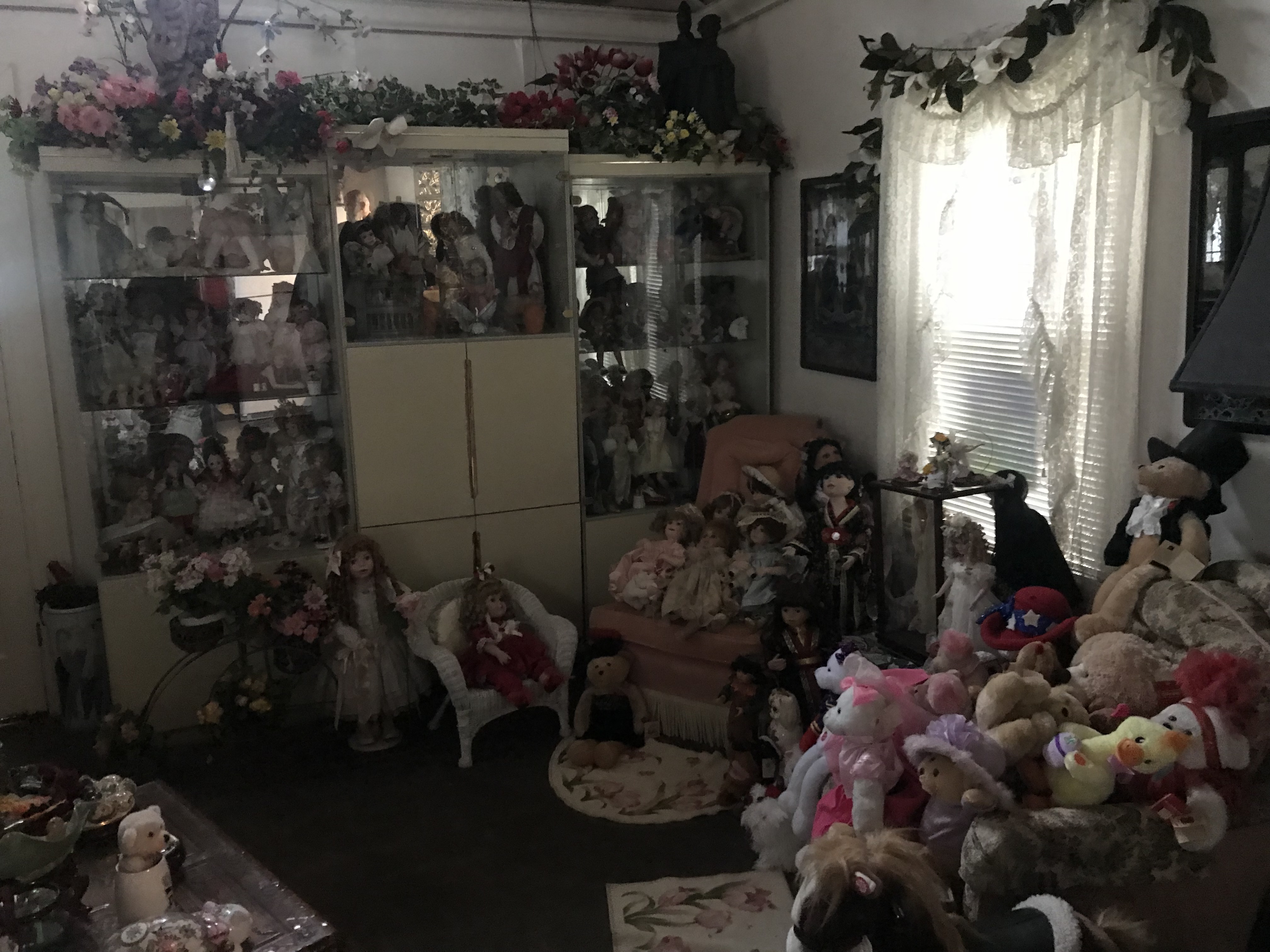 And dolls.
Ms. J.'s nephew and his wife originally wanted the dolls to find loving homes and then to sell the house as-is, meaning with everything in it. However, upon several visits and inspections, we relayed to them that "everything in it" included not just her dolls, but her clothing, her photos and memories from her life, paperwork, prescription drugs, furniture, and literally everything as she had left it the day she went to the hospital and never came home. A buyer would need to factor in the cost of removing all of this, likely it would all end up in a landfill, and that would significantly impact the seller's net proceeds. We also found out, around this time, that the nephew really didn't have the right to sell the home yet. The will had not been probated; there was other personal property to deal with (for example, a truck she had "left" -- verbally -- to the neighbor), and a rogue roommate that the neighbors said was untrustworthy, whom she had asked to move out but he somehow never did.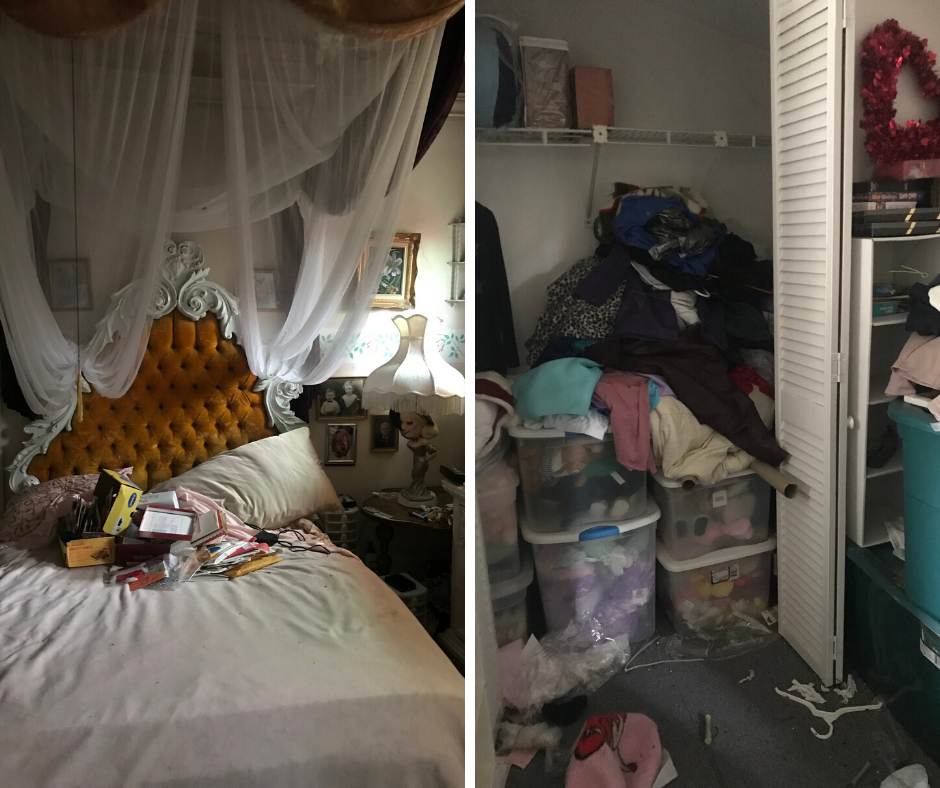 In our opinion, the value of the home would be substantially higher (and it would sell much quicker) if the personal property was removed. We tossed around the idea of an estate sale, but the interior condition of the home (water damage, likely mildew or other fungal growth, perhaps some rodent infestation evidenced by droppings in the various rooms) made that unwise. Upon close inspection, many of the dolls were soiled and damaged, so as much as we wanted to help find them loving homes, that didn't really seem realistic either. The nephew and his wife had originally planned to come to town to take what they wanted, but an illness in their immediate family soon made it clear that wasn't going to be possible.
In addition to the home's condition, which needed attention in order to get top dollar for the seller, we needed to deal with the legal issues -- getting the property through probate so the nephew would have the legal right to sell it. (Never having been in this position before, the seller didn't even know he couldn't just sell the home.)
What They Needed Were Solutions
For the legal pieces, we helped him find a local attorney who specialized in the process, who could help him find the title to the truck so he could give it to the neighbor, and then there were the title issues on the house that we needed to work through before we would be able to close (and there was no telling where Ms. J. may have put her title insurance policy from 1988 when she bought the home).
For the house itself, we found several home organizers to give us quotes for sorting through the possessions in the home and disposing of them effectively and appropriately. With three quotes to choose from, the sellers chose Scott Johnson with Your Move Simplified (whom I now highly recommend for the incredible service he provided, not just with efficiency but with an amazing amount of grace and care for the sensitive nature of the transaction). Anything that could be salvaged went to Goodwill or various thrift stores (and out of landfills); some furniture could be fixed up and sold and Scott knew who would take it. Truckloads of garbage were hauled away. Photos and personal memories were boxed up and shipped to the owner's nephew, since he couldn't make the trip to Atlanta.
The dolls that we could salvage found some loving homes. Ms. J.'s nephew was happy, and I think Ms. J. would have been pleased, too.
The Outcome
In short, by my estimation, for the cost of a few thousand dollars (and a lot of work by a caring crew) and a few months of waiting (mainly for the legal pieces to come together), the value of the home went up tens of thousands of dollars for the seller. In addition, the wait for the probate and title issues to be resolved meant our listing timeline was pushed into spring from the holiday season when we had first begun talking, so we were into what is traditionally a stronger market for Atlanta.
We were able to price the home $50,000 to $60,000 more than I had originally anticipated -- it now went from a possibly problematic listing to a true investor special for anyone willing to invest the time, money, and sweat equity into making it a well-loved home again.
We sold the home for 106% of the list price with one day on the market, and not even to an investor but to someone looking to make it their own. We closed just two weeks later.
This is just one of many stories we have of helping to sell homes that family members have inherited -- each home, each family, each story is unique. If you have inherited a property and you need to sell it, please reach out to us. Not only do we have extensive experience making sure the sale goes smoothly, but we have a strong network of trusted and knowledgable professionals to make sure that any needs you have to get that home sold are met efficiently and with care.
Please call us at 404-994-2181 or email Maura(at)BuySellLiveAtlanta.com. To read more about things to consider when selling an inherited property, click here.